Challenge Winner!
Amtico Bedroom Restyle
In this bedroom design challenge the designers were asked to help redesign a bedroom that did not cut it.
She wanted to keep;
The west elm bed, bedside tables & cactus;
The exquisite new Amtico flooring in her chosen colourway;
So what didn't work for her? Everything else!
Before and After
The Amtico floor with its intricate pattern has truly inspired a beautiful Japandi mid century bedroom for this winning design. The design shows how adding a neutral wall colour & curtains along with some carefully chosen pieces such as the dresser table have change the room without the cost of changing the flooring.
This mid century Japandi bedroom idea has many carefully blended features which compliment the gorgeous wooden bed! The use of natural materials throughout from the pendant light to the fabulously shaped wicker baskets in the corner. This is toned elegantly with the fabulous new wall art above the double bed. The bed space has been defined at the base with the use of the area rug and practical footstool with matching marble topped bedside tables on either side of the mid century bed. We love the addition of the large floor mirror (which is perfect for checking out the day's attire in) which along with the wicker baskets provides a balance to the dresser table on the other side of the room.
The luxurious dressing table continues to contribute to the clean lines and neutral tones of this Japandi styled room but the golden frame legs add that element of surprise and luxury. The flower arrangement in the vase on the table of course further adds to the arrangement on the table and the placement of the round mirror is also delightful.
This is just another great example of how virtual 3d room design Apps such as Room Creator are helping people become great designers!
Some products we love from this design.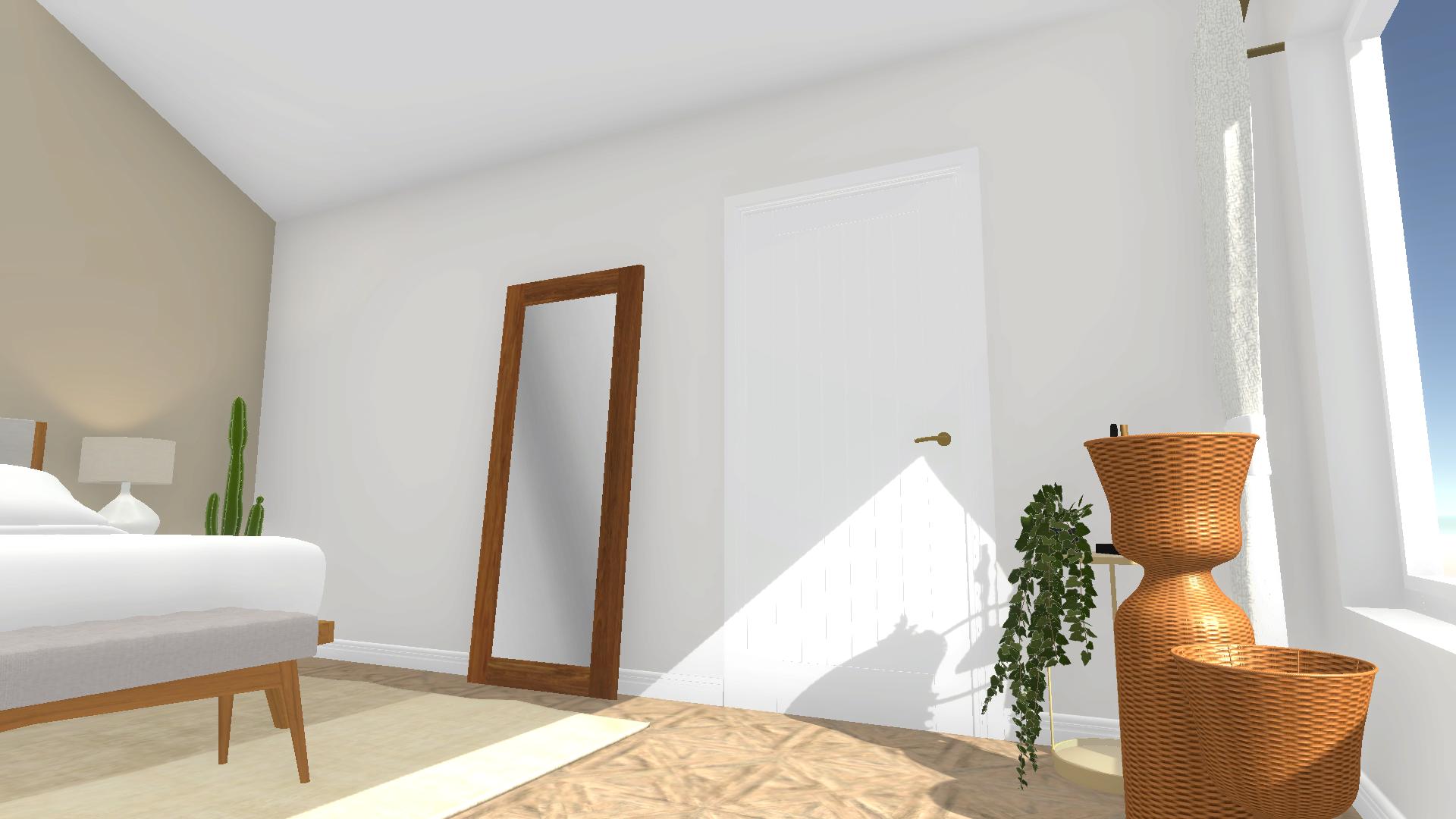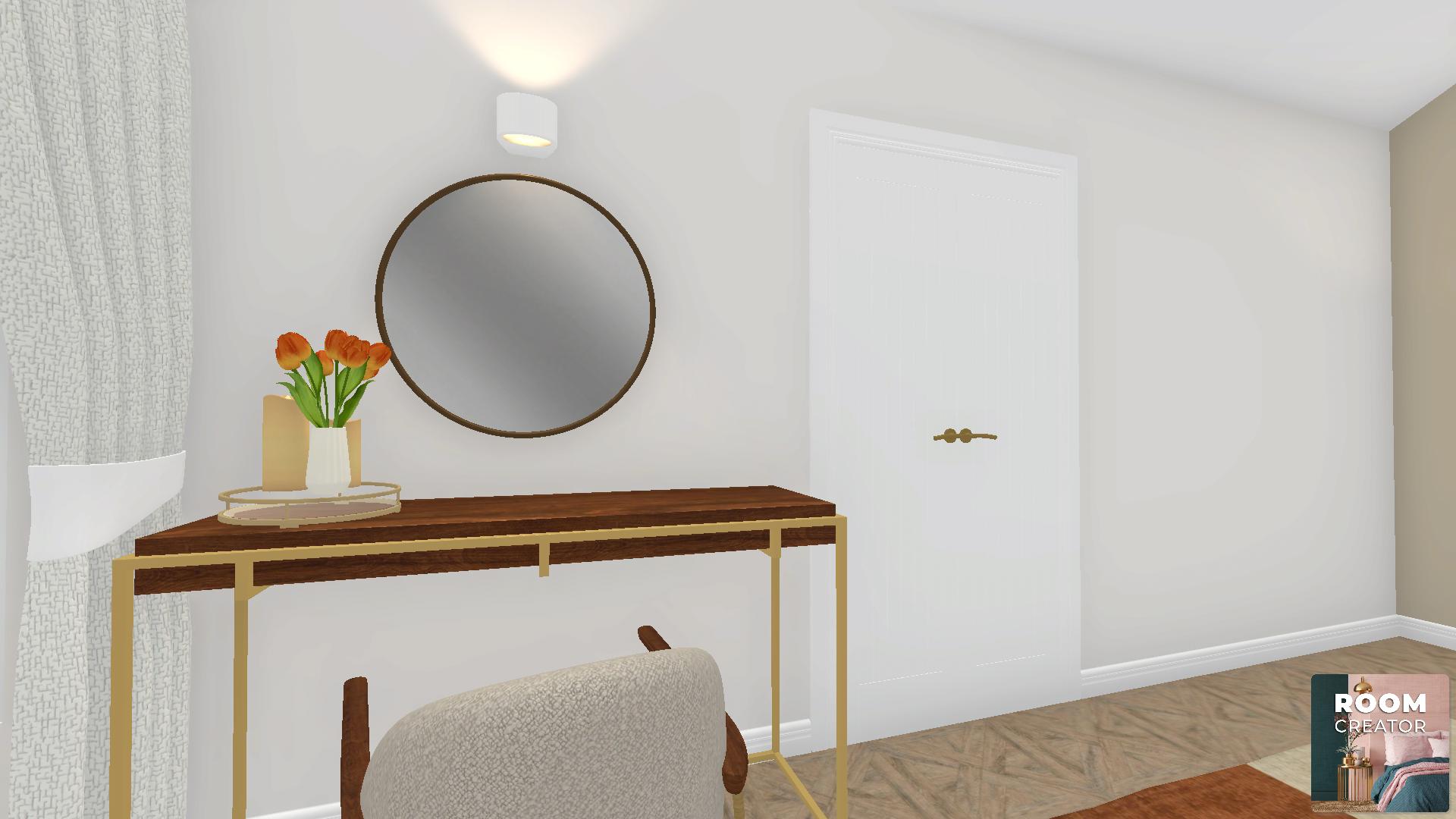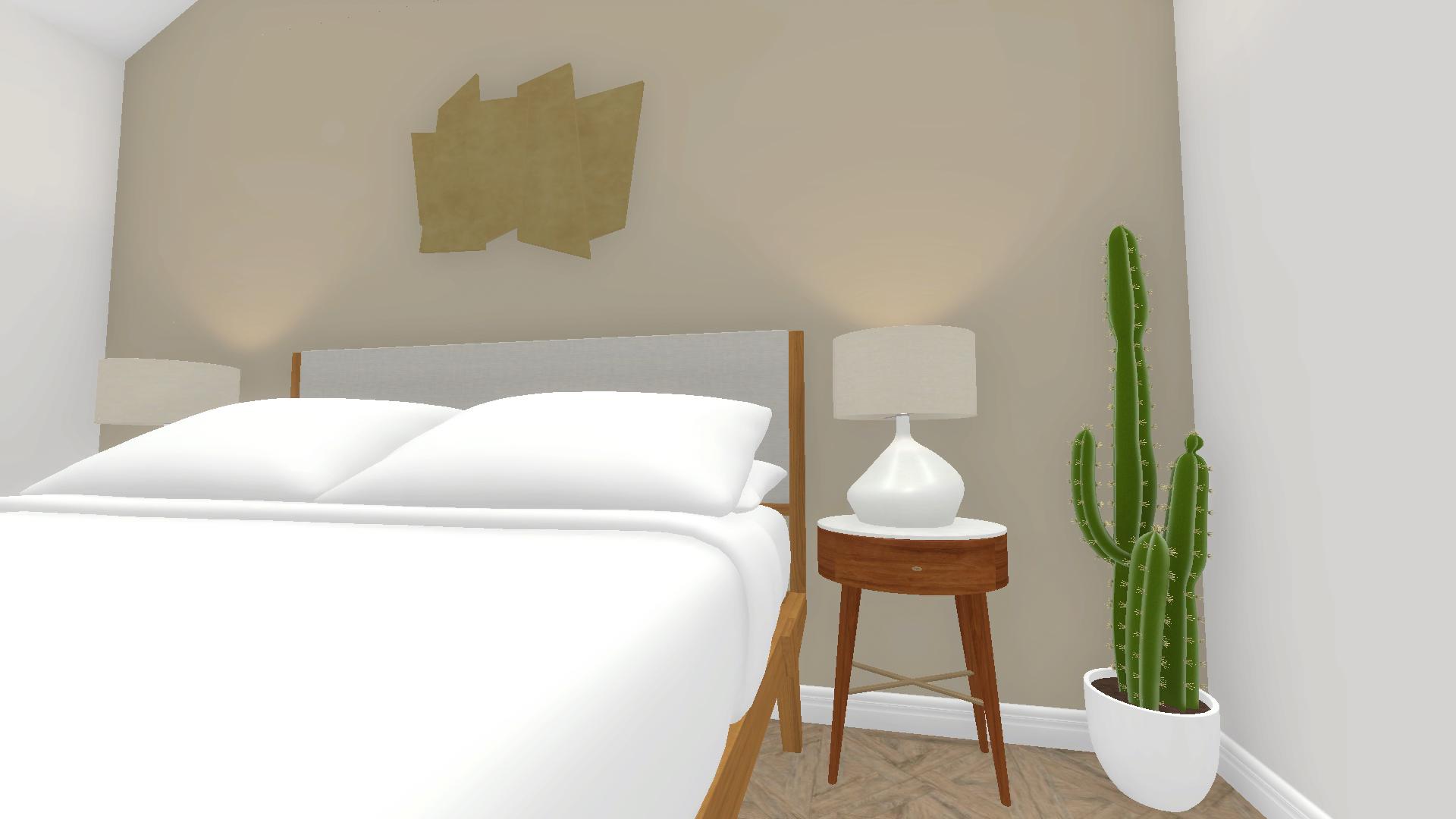 Room Design App
Our fun interior design app allows you to explore room design. Add and change furniture and colour schemes and make the design your own. You can also enter challenges to showcase your design ability and win. Why not try it out today and see where your designs take you?
(This page may contain affiliate links for which we may be paid for if you purchase an item after clicking a link)