Challenge Winner!
Minimalist Modern Farmhouse
In this room creator app design challenge interior designers were tasked with assisting Carla who had invested in her forever home.  She needed their help making the living space perfect. She loves neutrals & pastels & isn't a fan of dark & strong colours. She had chosen furniture with a Modern Farmhouse vibe but couldn't decide on a colour scheme.
Before and After
This winning design showcases a blue modern farmhouse combined living and dining room with minimalist furniture. The blue and neutral colour scheme is sure to delight Carla.  The minimalist coffee table in the centre of the living space provides gravitas yet does not overly impose on the room due to its neutral colour.  The blue of the felt wall art brilliantly links the dining space with the living space and the sideboard under the gorgeous gold grid mirror provides a warming storage ensemble.
We love to see how the Signaturize room creator app game can be used to showcase how a colour scheme can be tested and created in a virtual 3d design environment prior to progressing to real world designs.
Some products we love from this design.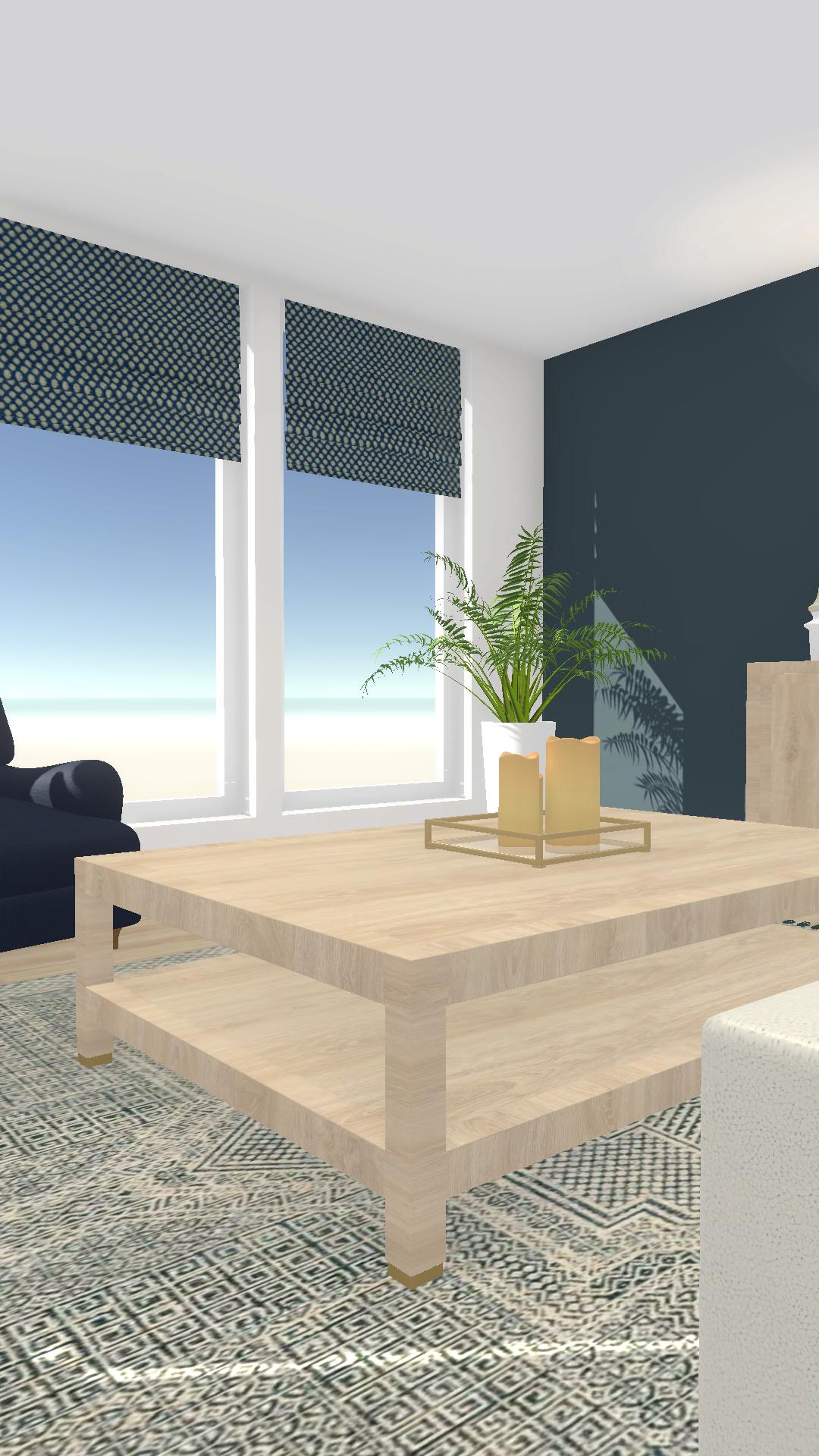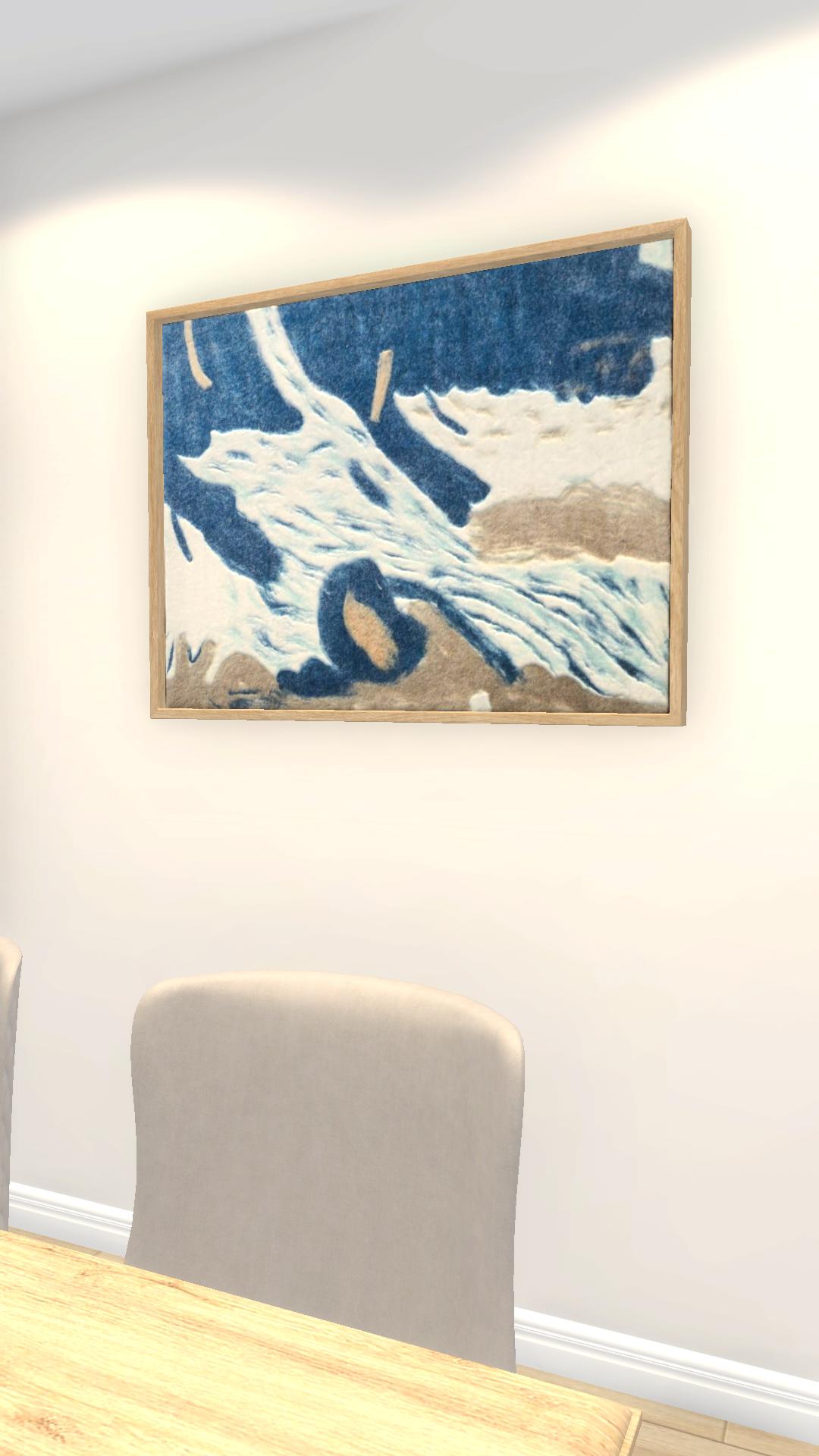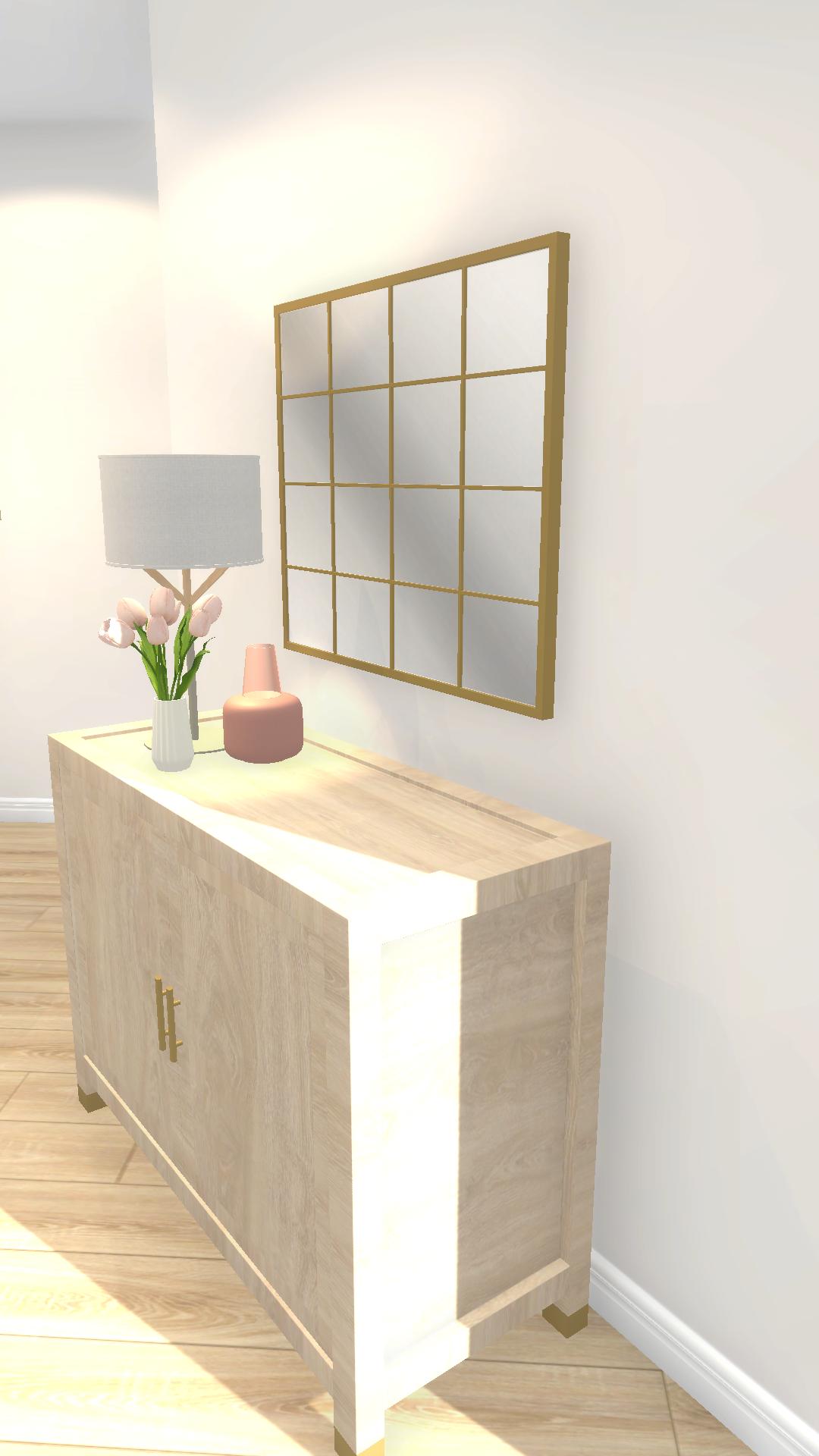 Room Creator Design App
Want to try out some colour scheme changes of your own? Our fun interior design app allows you to explore room design. Add and change furniture and colour schemes and make the design your own. You can also enter challenges to showcase your design ability and win. Why not try it out today and see where your designs take you?
(This page may contain affiliate links for which we may be paid for if you purchase an item after clicking a link)