Challenge Winner!
Colour Scheme Refresh
Change up wall colour and artwork, blind fabric and accessories. Keep dining table and chairs!
This winning design, won with 60% of the vote.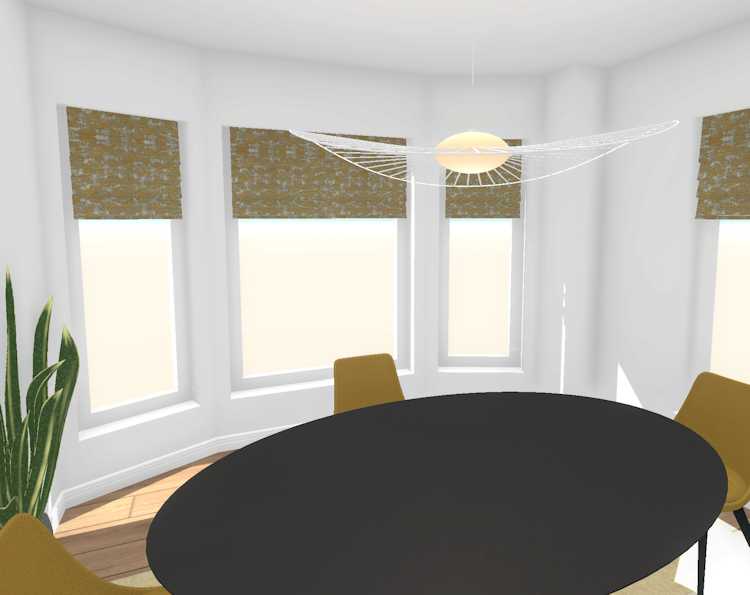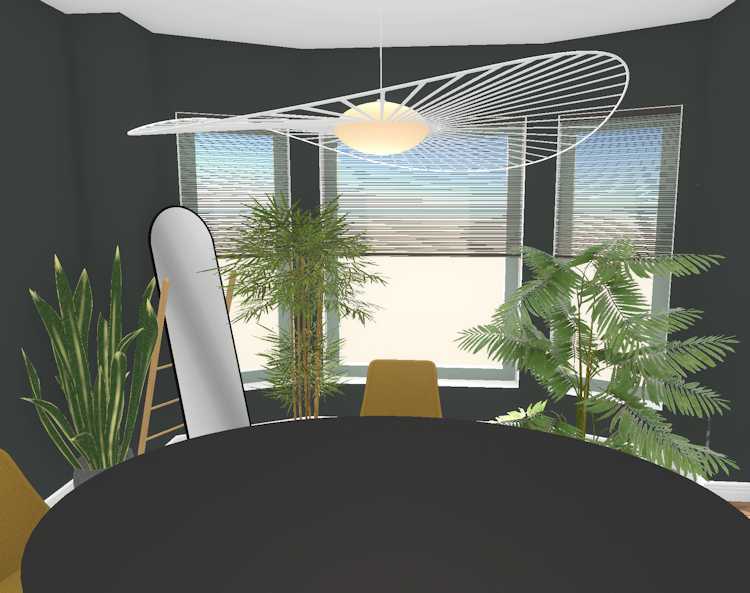 Before and After
The dark colour scheme of this winning design adds a touch of drama to this dining room. The extra plants look great against the dark grey, making it feel like a vibrant room which is full of life. The simple artwork adds a touch of class, we love the extra mirrors that will reflect light around the room.
Some products we love from this design.
The finishing touches for this design that we love are the artwork, the plant and the mirror. Some of these are available to purchase, if you want an element of this design in your own home! Simply check out the products in the app to buy the products.