Decor as Art
In this interior design challenge Pierre wanted to enlist your expertise to create a scheme for his lounge from scratch.
He chose 5 items, so we wanted you to let them inspire your proposed design for Pierre's space.
You had free reign, he is a fan of zingy colours and stand out pieces. This room was to be a real talking point for his art loving friendship circle, so it was a fun challenge.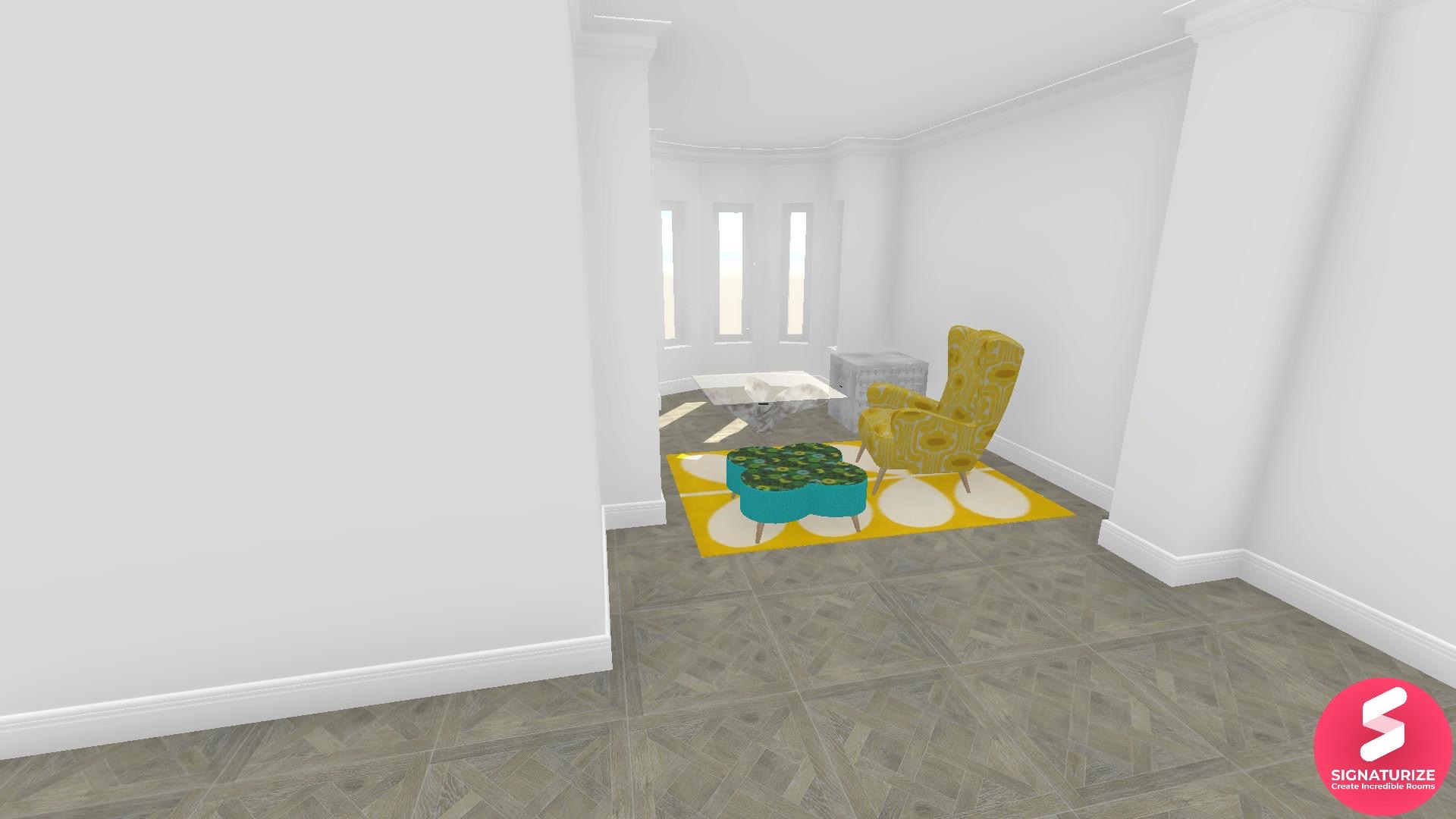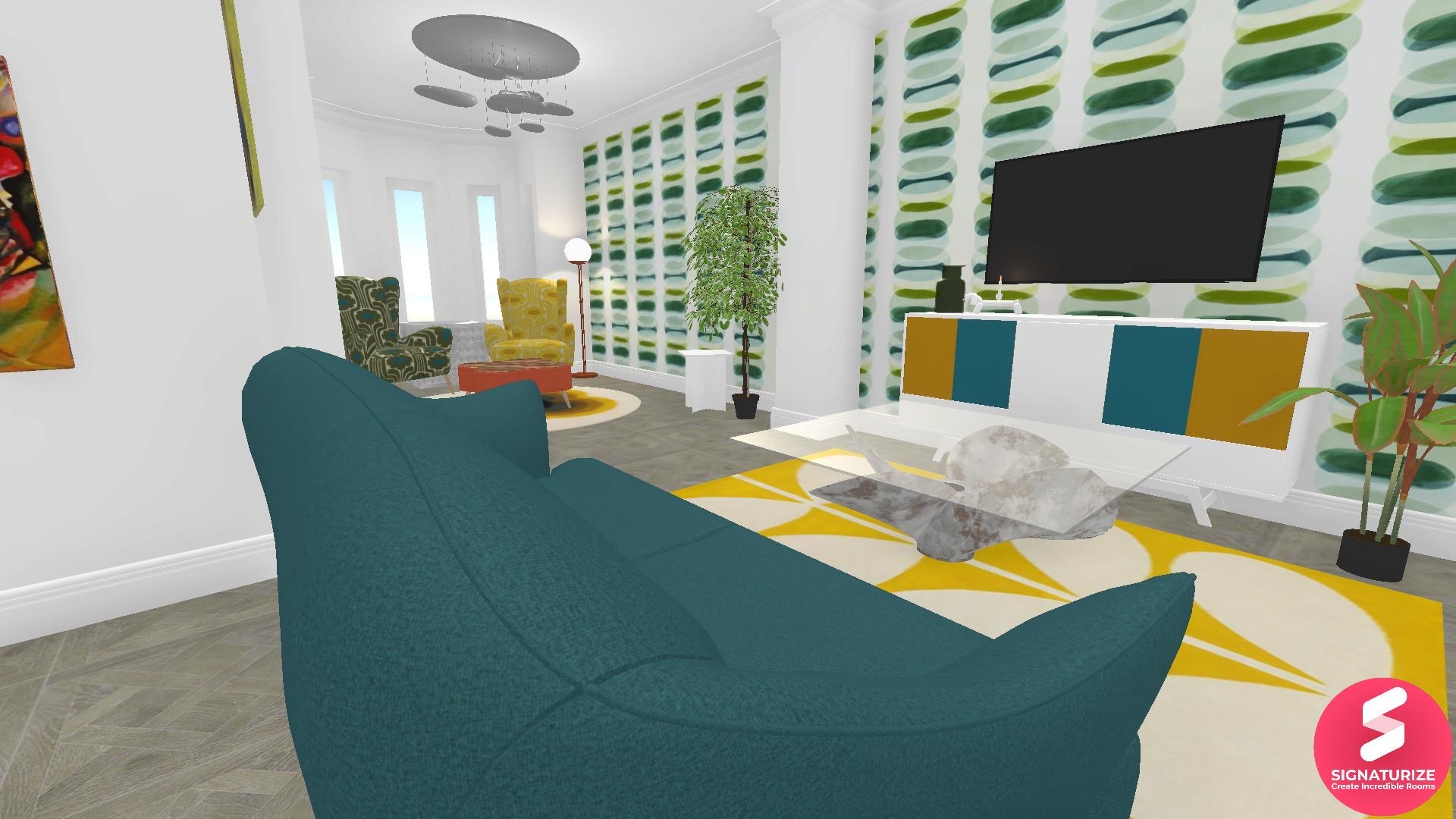 The top design moved this empty room with some Art deco furniture into a charming eclectic living room idea! The designer added the placed the required quirky chair and vibrant yellow rug then created a unique ambience with a colourful TV stand and bright wallpaper.
To see more Home Decor products that are available in Signaturize please click here.
Get in Touch!
If you have any questions, or have ideas for ways we can improve our room design app please get in touch.