Top Designs
See the before and after pictures from past challenges.
Little Venice Transformation
Our designers were challenged to support Olivia to find alternative furniture and a new colour scheme. Keeping in mind that she wants striking monochromes as inspired by the Rustic Boho Bedroom Collection.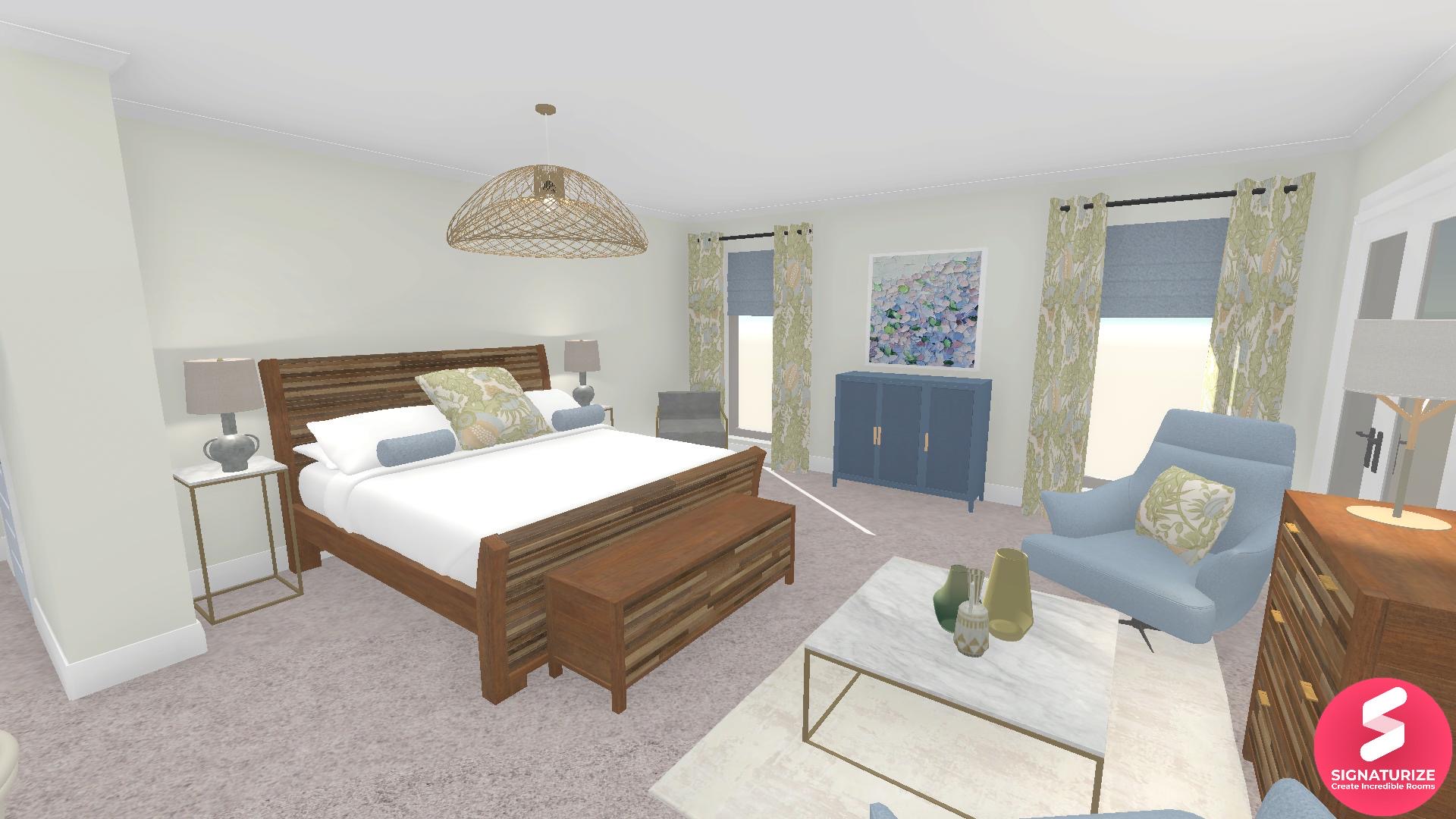 The Top design moved this boho bedroom with blue hues to a striking earthy monotone Eco Boho Bedroom with a distinct hanging chair. The move from gold furniture and accents to more earthy textures makes this a great room for Olivia to relax in.
To see more Boho furniture and Home Decor products that are available in Signaturize please click here.
Get in Touch!
If you have any questions, or have ideas for ways we can improve our room design app please get in touch.