Challenge Winner!
Mum's Chill Time
Modern Rustic Bedroom Design
In this remodel challenge, on the Signaturize room design App, designers were tasked with helping Jess to sort her master bedroom layout and decor.
Jess was delighted with her new arrival but timing was poor as she was moving house! She was foggy from newborn sleep, or rather lack of, and was just too busy to make decor decisions. Jess needed help to design the bedroom.
Before and After
The winning bedroom design, as voted for by our instagram followers, created a modern rustic theme with a superb layout. ou can see how the designer has taken care to create separate zones within the layout. We love the baby, seating, seating and sleeping zones that are defined in this room idea. You can see from the overhead view that the lattice patterned area rug defines the sleeping zone and the rustic feel is captured by the choice of flooring.
The gorgeous accent chair and vibrant pouf created a marvellous zone for Jess to relax in.  The choice of cot compliments the bed selection and the decorative throw on it tones beautifully with the rug.  We love the picture rail around the room as the on trend green defines the lower half of the room but is soften with the white above the picture rail.  The six drawer chest of drawers with the decor accessories atop provide great practical storage than enhance the overall rustic feel of the room.
Many thanks to all those who entered their room layout and decor ideas for this bedroom challenge as there was tough competition.  The winning design demonstrates how the room creator app can be used to test layouts and decor with bedroom designs.
Some products we love from this design.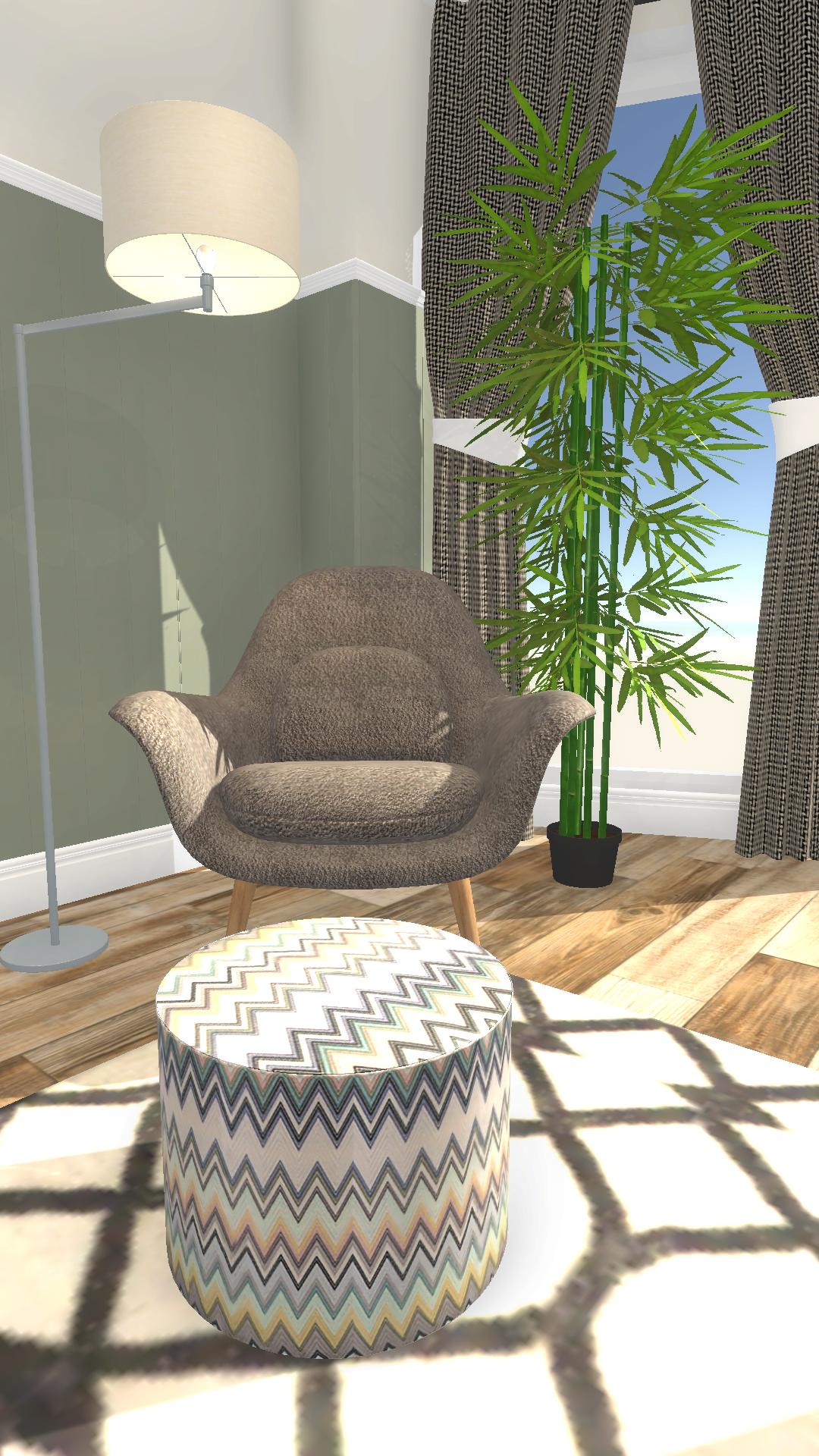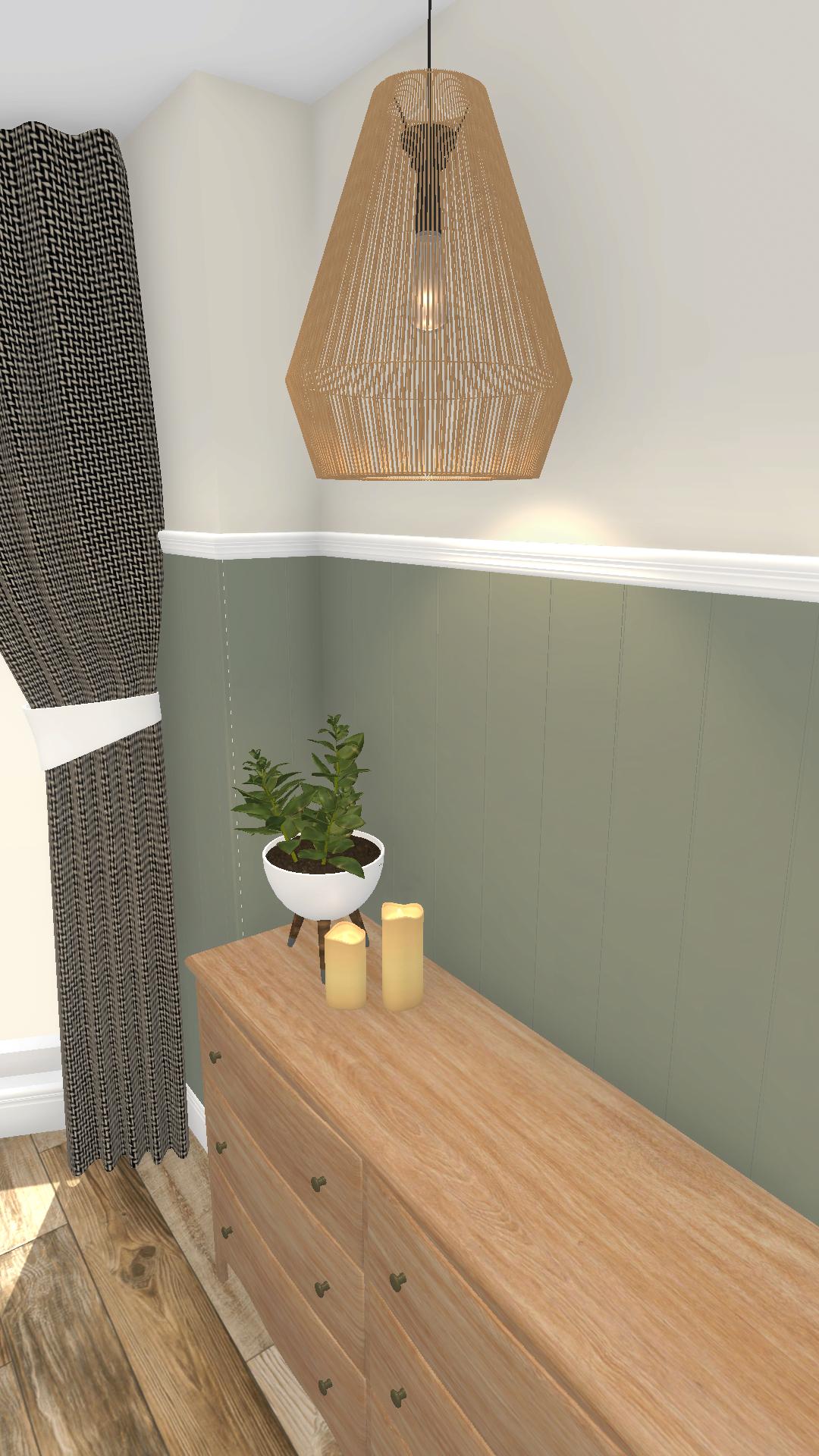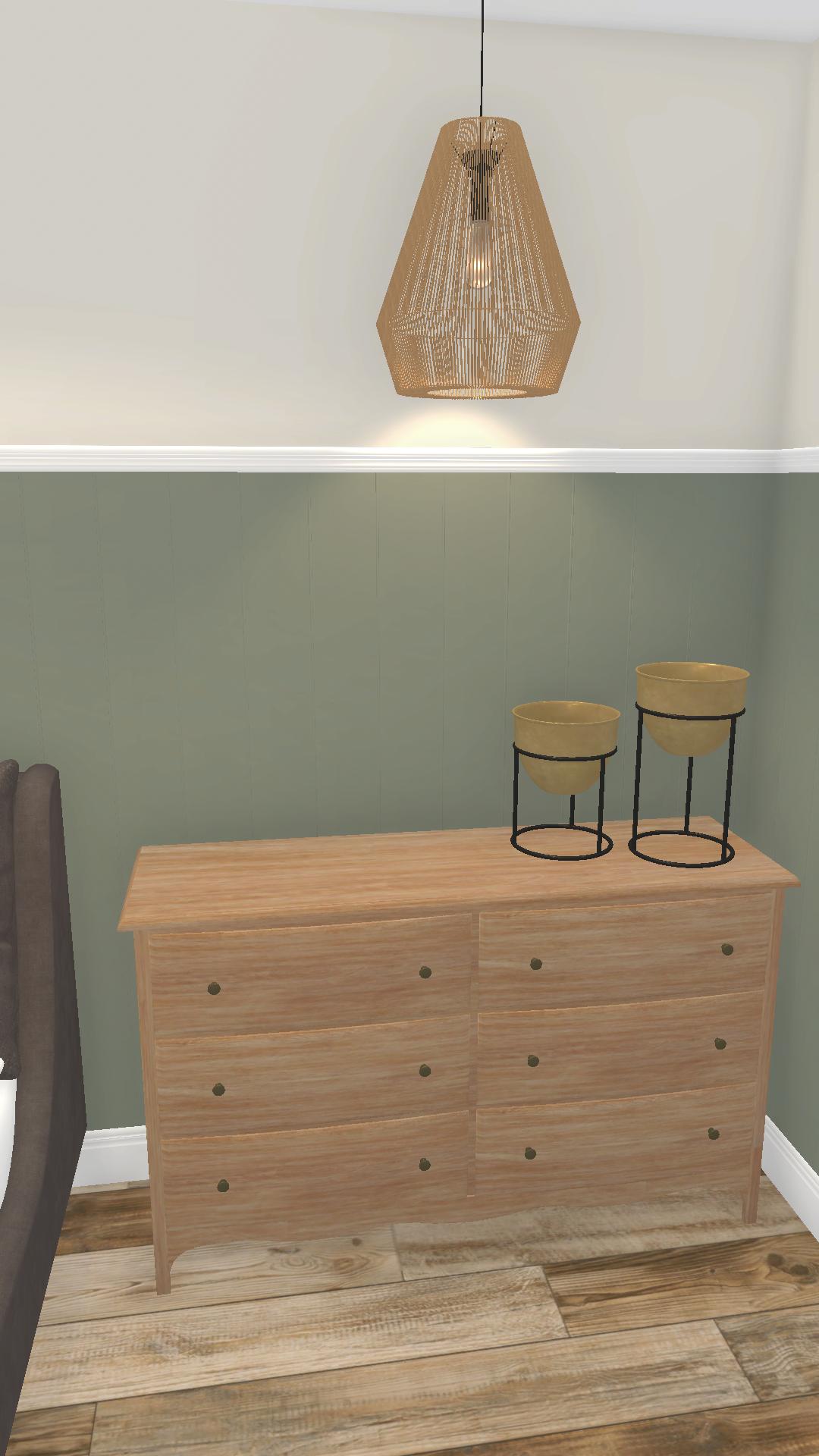 Room Planning Design App
Our fun interior design app allows you to explore room design. Add and change furniture and colour schemes and make the design your own. You can also enter challenges to showcase your design ability and win. Why not try it out today and see where your designs take you?
(This page may contain affiliate links for which we may be paid for if you purchase an item after clicking a link)