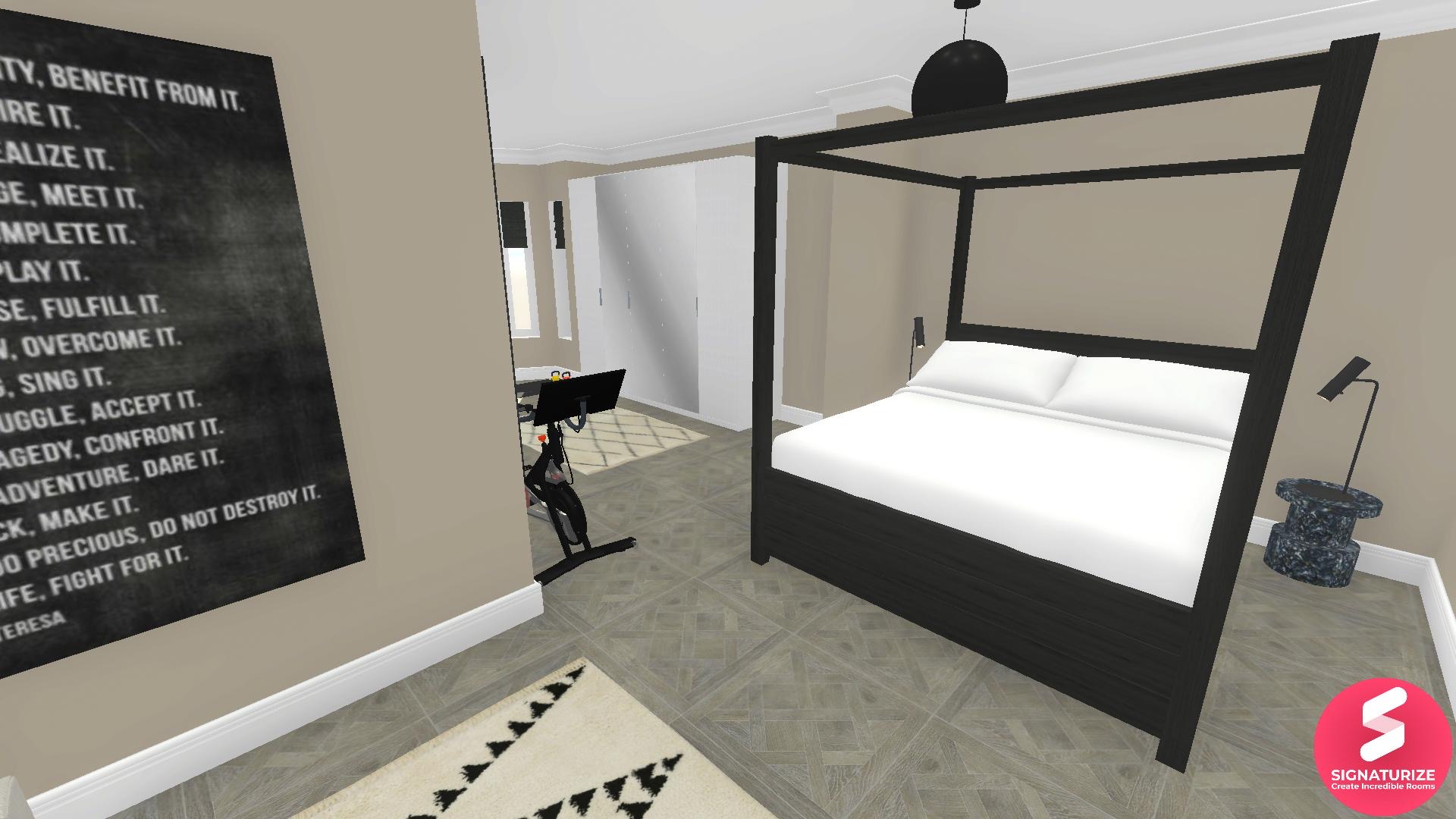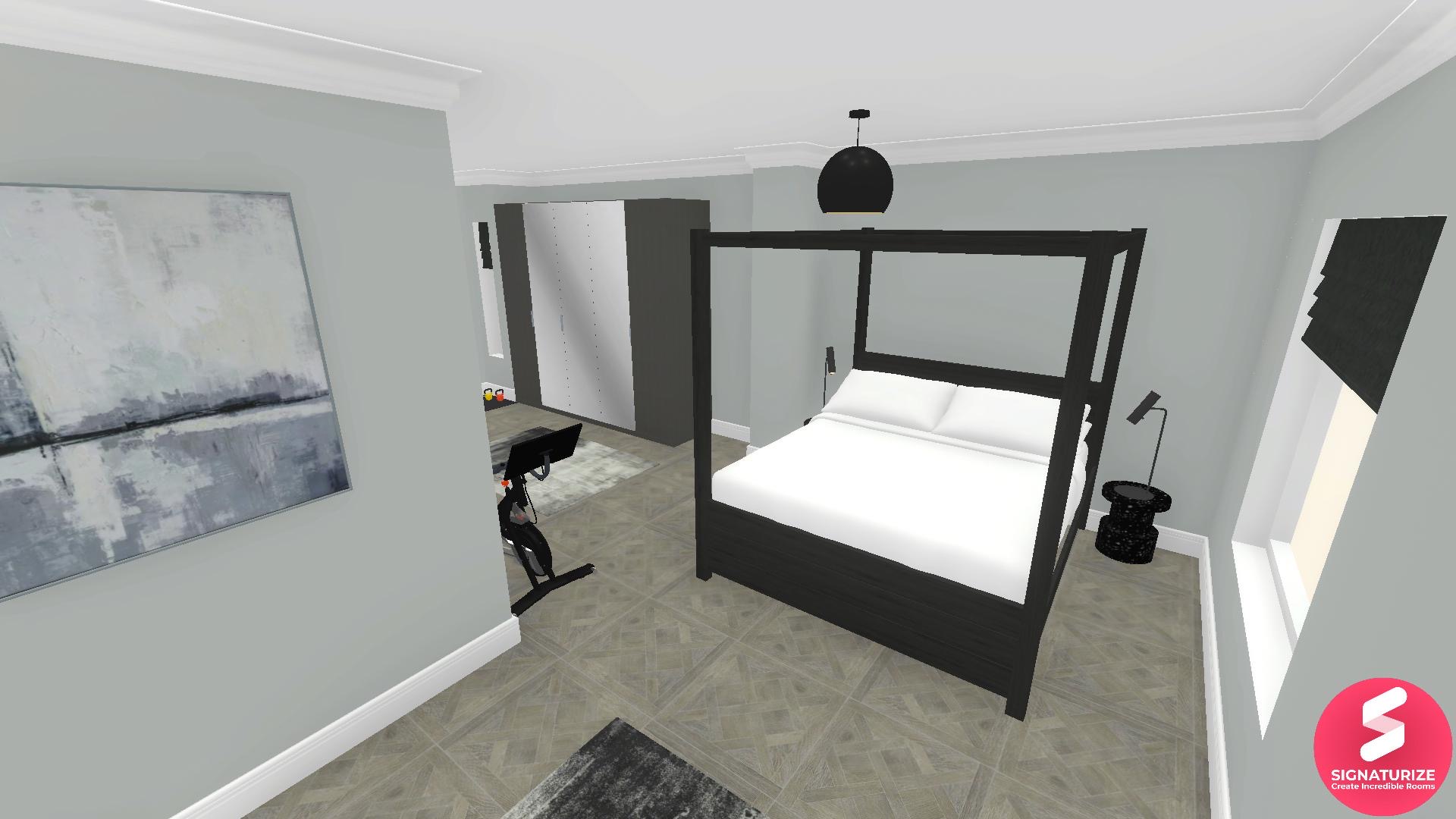 The top design helped Paul prepare for the arrival of his girlfriend by choosing new artwork, rugs and fabric choices within the room.  The designer took this room from a beige room to a grey bedroom with black four poster bed and artwork than toned beautifully into the surroundings.
To see more modern eco furniture and Home Decor products that are available in Signaturize please click here.
Get in Touch!
If you have any questions, or have ideas for ways we can improve our room design app please get in touch.