Top Designs
See the before and after pictures from past challenges.
Greenwich Bohemian 
Carrie had grown a little tired of the pastel bedroom idea and yearned for more depth and sophistication. The Winning design is a dark toned bedroom idea with fabric bed and pink feature chair.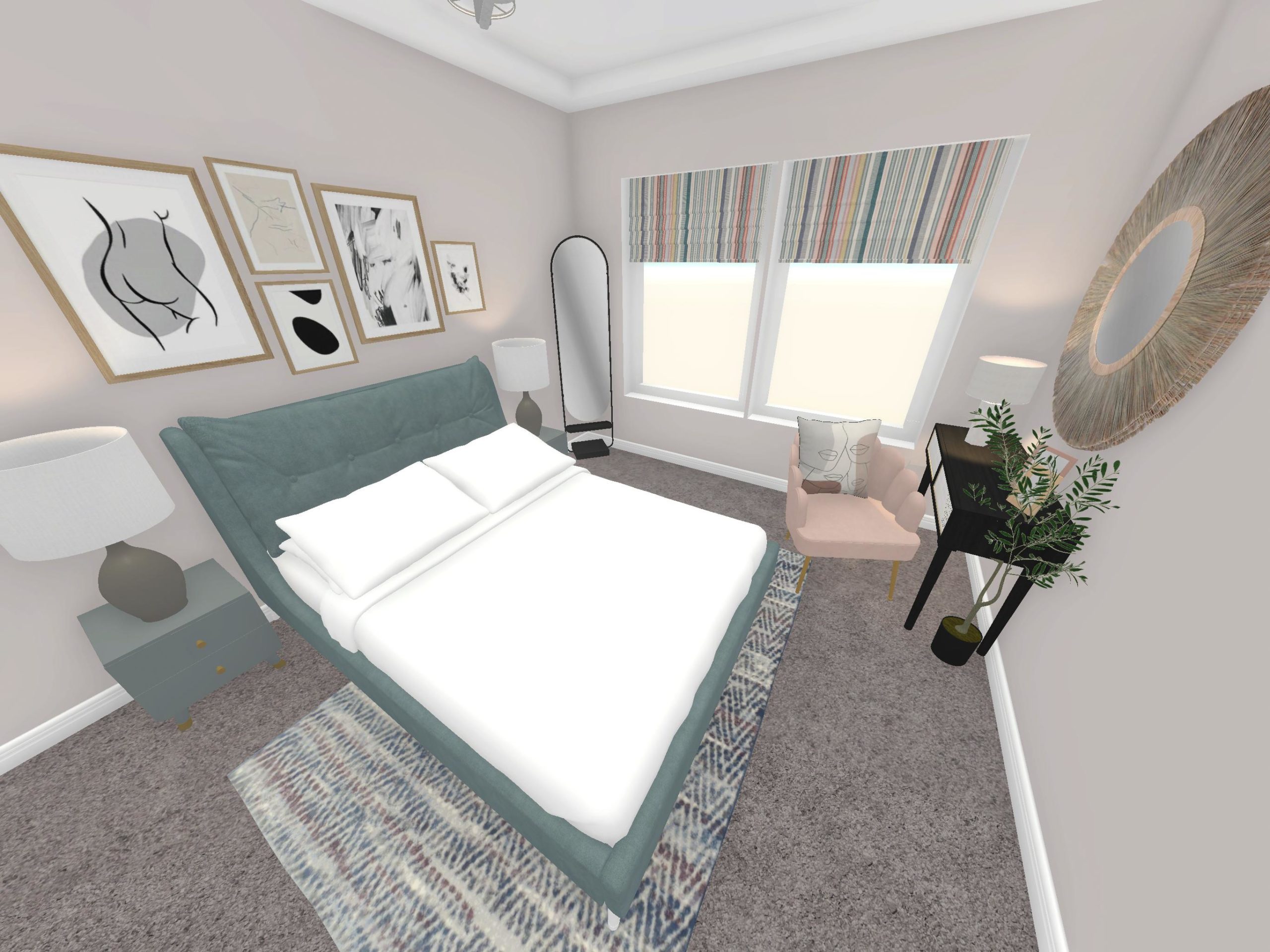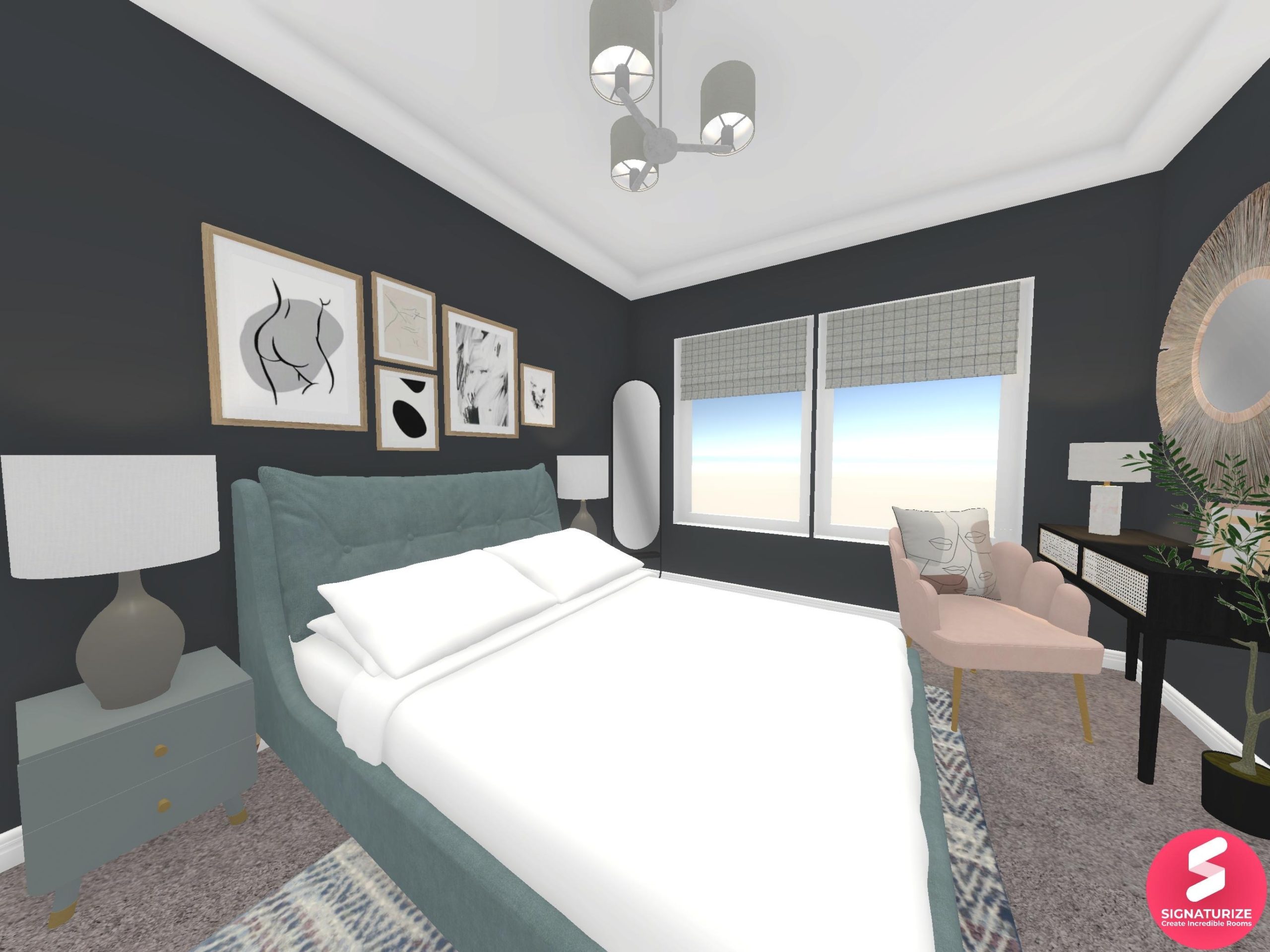 The new dark walls of this luxurious bedroom show the existing pastel furniture off brilliantly. With a new choice of blinds this room feels brand new. This winning design highlights the fact that you don't have to replace everything to have an interior that feels brand new. 
Get in Touch!
If you have any questions, or have ideas for ways we can improve our room design app please get in touch.