Galentines' Dinner Party
This challenge was a fun social dining room design. Cara loves getting together with her girlfriends and wants to buy the Impression Collection from Denby.
The challenge asked you to help Cara choose the perfect Denby colour and plan a room refresh.
Change up: Wall colour, flooring and Denby tableware colour collection.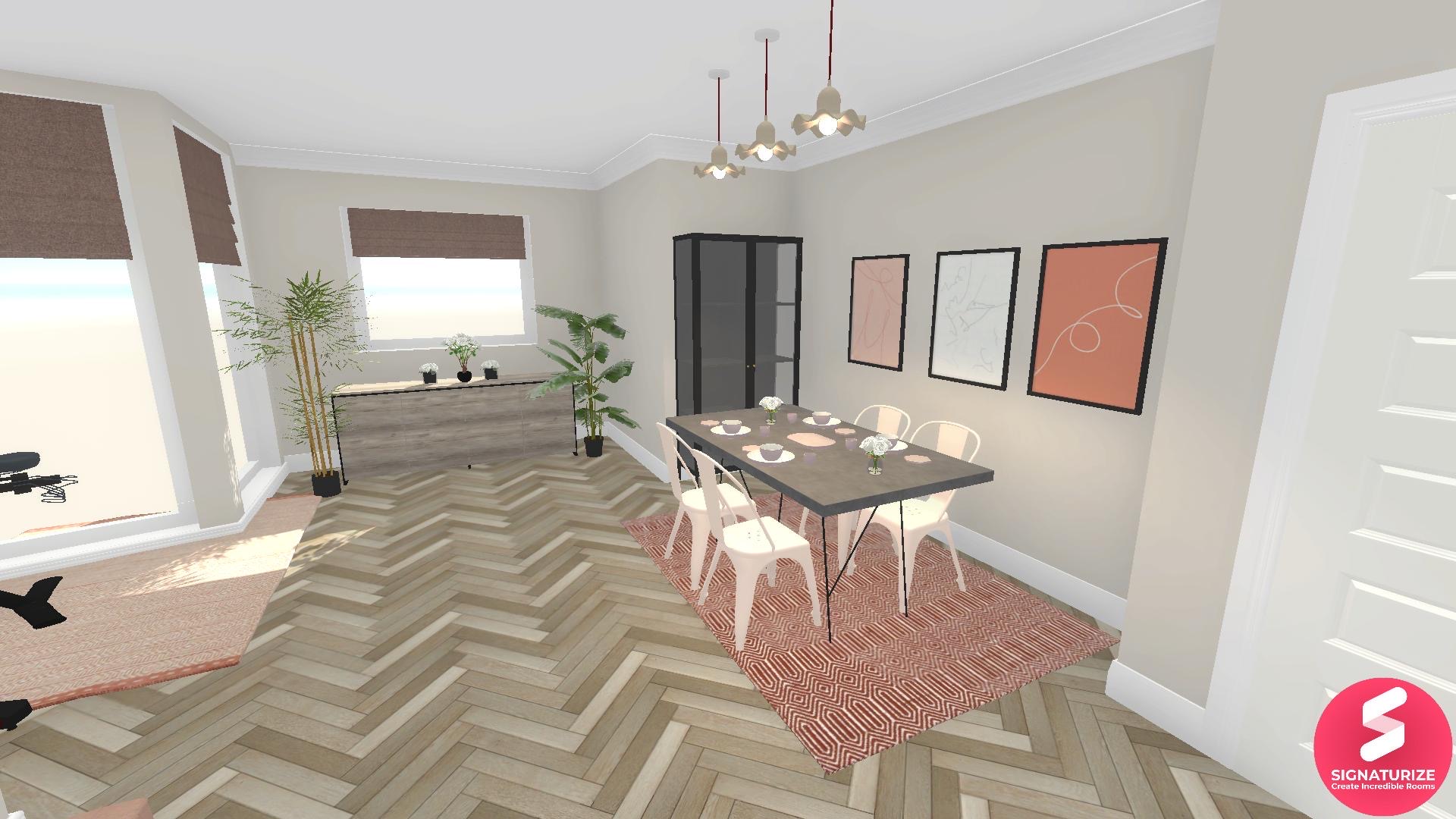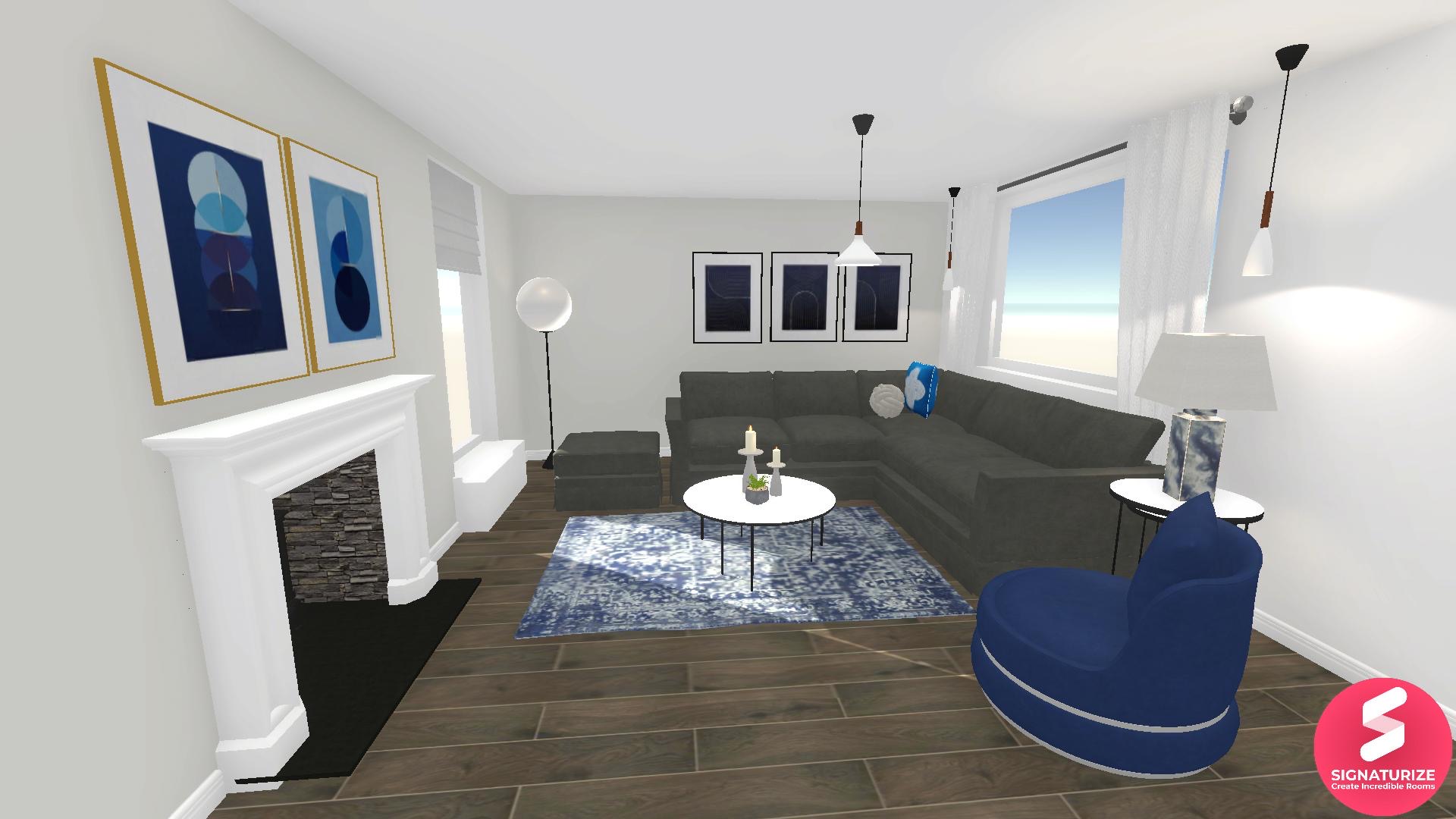 The top design transformed this room to a sophisticated modern dining room idea! The final design changed the dining chairs from white to bronze added a more contemporary rug and enhanced mood by replacing the herringbone floor with a dark floor.
To see more Home Décor products that are available in Signaturize please click here.
Get in Touch!
If you have any questions, or have ideas for ways we can improve our room design app please get in touch.