Top Designs
See the before and after pictures from the challenge.
Soho Colour Scheme Refresh
Chrissy needed a refresh! Our designers had to help her change up the colour in this charming Soho apartment & create a compelling Japandi scheme for this open plan living dining space. She wanted to be more bold with the wall colours, flooring and fabric choices.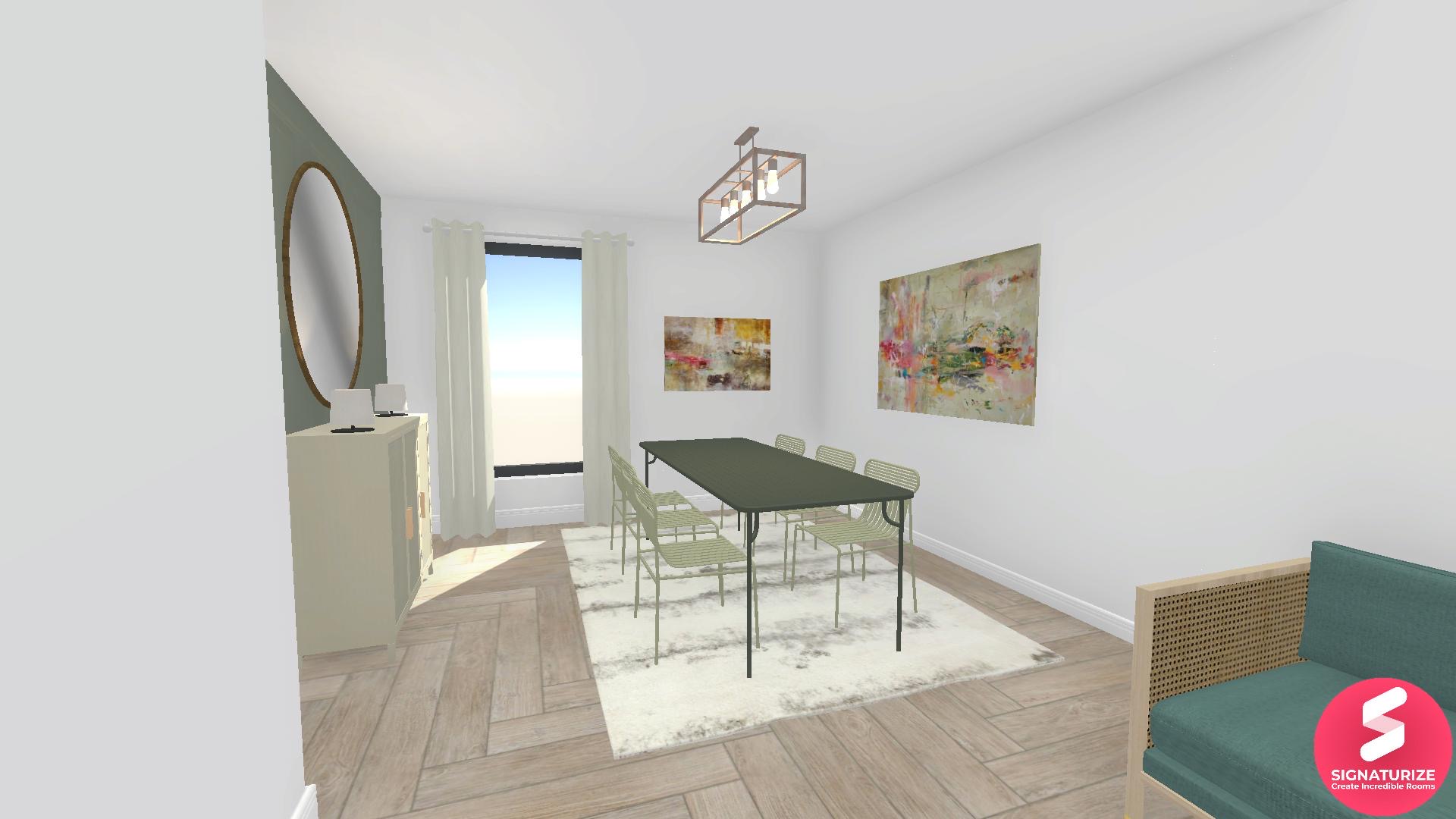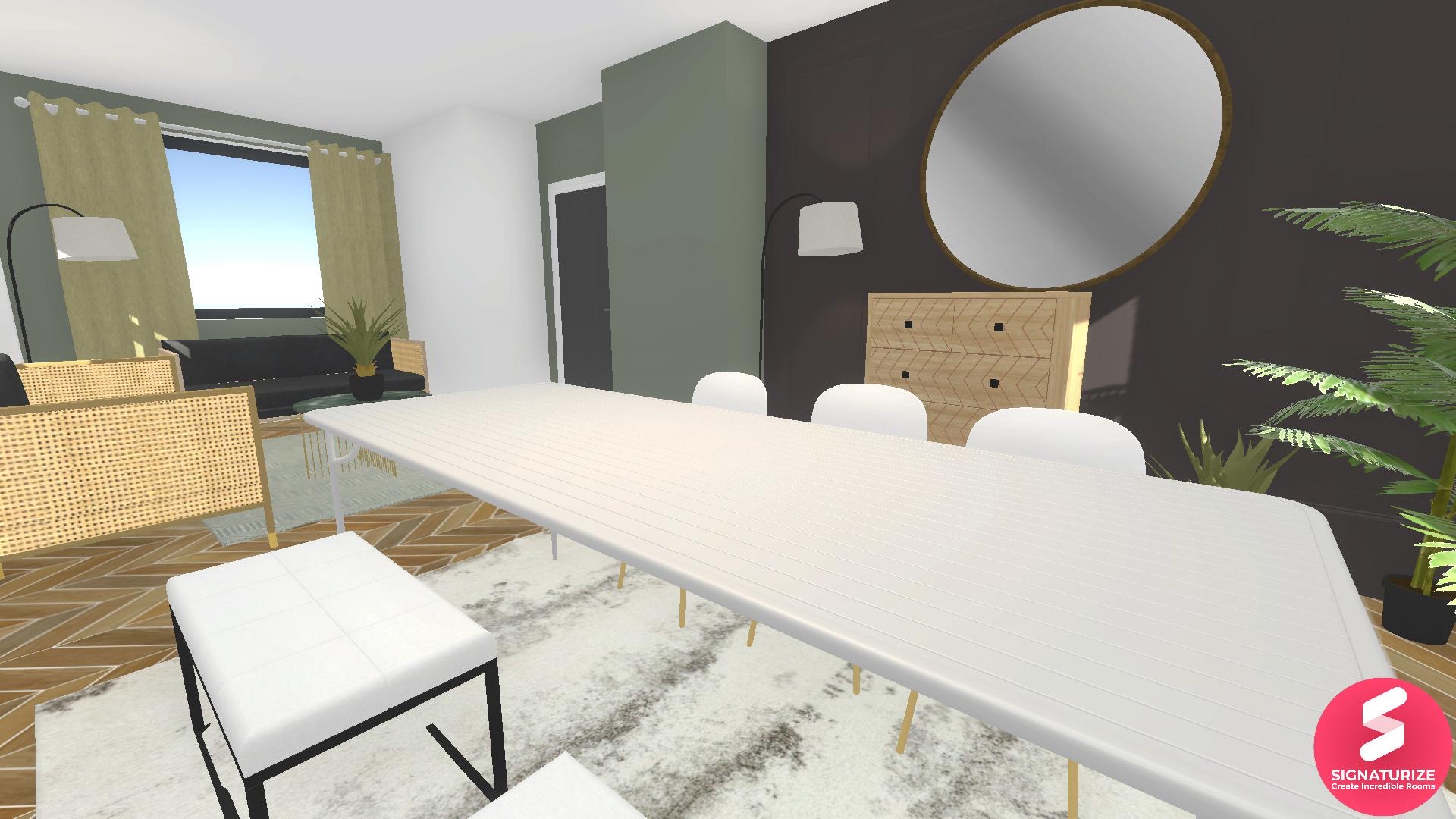 The final top design introduces bold colours & has created a compelling Japandi styled open space with just a few simple changes.  We loved the introduction of the dark walls and the change of the sofa and chair fabric to tone into this bolder Japandi room idea.
To see more Japandi furniture and Home Decor products that are available in Signaturize please click here.
Get in Touch!
If you have any questions, or have ideas for ways we can improve our room design app please get in touch.