Create Incredible Rooms
Design your home and design for fun with our free Room Designer App.

Design with 7,500 + Free Products
Get creative as you place and visualize iconic 3D decor items in your design.

Place and visualize iconic 3D decor products with the Signaturize 3D Room Designer App. Decor items include sofas, chairs, beds, tables, fireplaces, mirrors, lighting, rugs, artwork, flooring, curtains, blinds and a world of accessories. There's even exercise equipment, gaming furniture and toys, all to help you create that perfect room.
Anyone who is designing their home and not just designing for fun, can buy products from affiliate retailers at any time.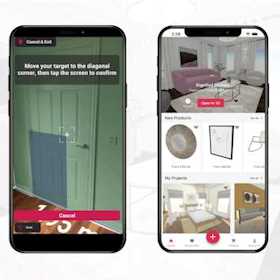 Capture Your Room
Capture a room in your home or enter a design challenge.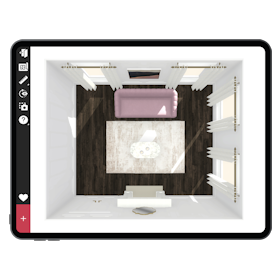 Create Design Concepts
Plan room layouts, place furniture and create unique styles.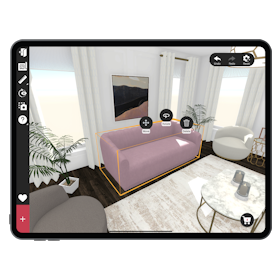 Complete Your Design
Play with colour, lighting and your favourite accessories.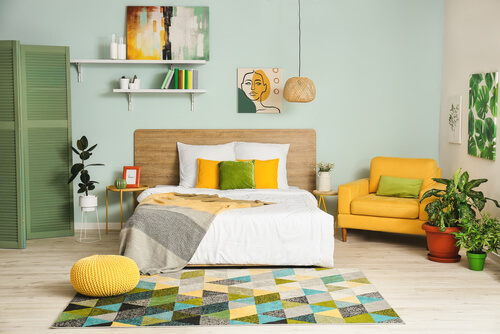 Orla Kiely Bedroom
Ciara has gone a little bit mad for the Orla Keily Collection but she needs your help to bring it all together into a bedroom scheme.
Help Ciara bring more cohesion to this space!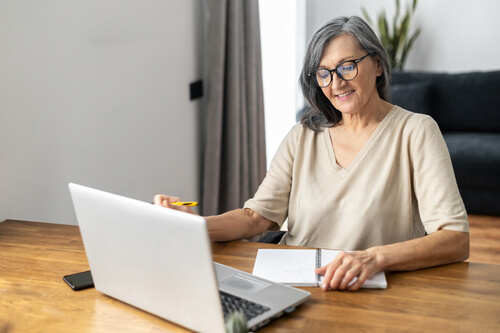 Timothy Oulton Office
Kim works long days at her desk as a Magazine Editor. She recently treated herself to a new Timothy Oulton desk & coffee table.
Help Kim create a new look for her city centre apartment!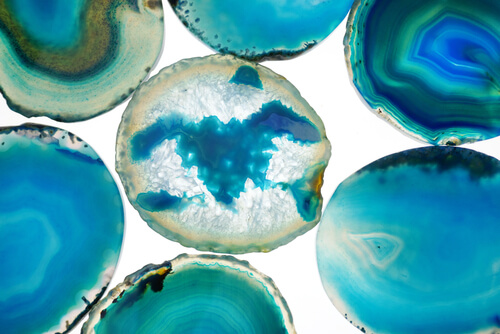 Agate Yoga Studio
Anthea has just returned from an extended trip to Bali
.
She wants to dive into a creative project & decorate her new lounge space come yoga studio but she needs your help. Can you assist her?
 Top Designs and Inspiration
Follow us on Instagram to see more
[instagram-feed]
Decor Trends Blog
Keep up to date with new products, design combinations, design trends and tips. #lifepromotingspaces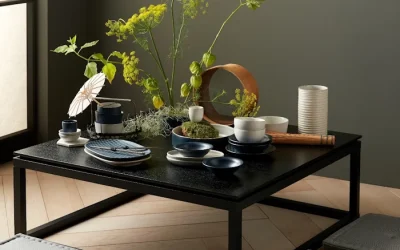 Biophilic design is fun, fresh, and full of benefits. To help you get familiar with this flora-centric trend, Nicola Wilson, Design Manager at Denby, has put together some tips.
read more
Community Feedback
Some of reviews from the App Store

Great fun way to design
I love the way you can add new furniture to a room and play with colours. A fun app that allows you to redecorate in 3D. Easy to use and completely free.

Addictive app perfect for interiors lovers
I've started to use the app few weeks ago, it's easy to use. They have challenges every week where you've got to test your designing skills, I was lucky enough to win £750 worth of prizes! I definitely recommend using the app!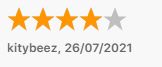 Great but...
This app is a very good app and easy to use. It has no ads or limited items but it only does bedrooms, dining rooms and lounges and possibly a study. I would love it if there was kitchens and bathrooms, pantries and utilities such as washing machines and dryers. Over all I love it and it is a great app for interior designing
Signaturize 3d Room Planner App
Do you want to create an incredible room design?
Do you want to make your house into a home in immersive 3D, or design for fun as you conquer interior design challenges?
The intuitive Signaturize 3D room designer empowers you to design rooms with over 7,500 iconic 3D décor products for free. You can favourite products that you love in a playground of models and materials. Bring your mood board to life, as you design and redecorate your home in our free room planner app.
Start by capturing your room with an iPhone camera and be amazed as your virtual room instantly generates, or add your dimensions manually if you prefer. You can use the Floor Planner to refine measurements at any time. Navigate around your room before you plan layouts, place furniture and create unique styles. Finish off your interior like a pro by playing with colour, lighting and accessory combinations.
Design for fun and unlock your creative potential by entering interior design challenges. These challenges provide a superb opportunity for interior creatives and home design enthusiasts to play with new on-trend products, while learning more about the latest décor themes.
Signaturize values every member of our Community and our mission is to deliver the most incredible 3D room designer experience in the world. We're just at the beginning of this journey so we would love to hear your feedback and requests for new products, or design theme functionality as we strive to be better!
Get in Touch!
If you have any questions, or have ideas for ways we can improve our room design app please get in touch.